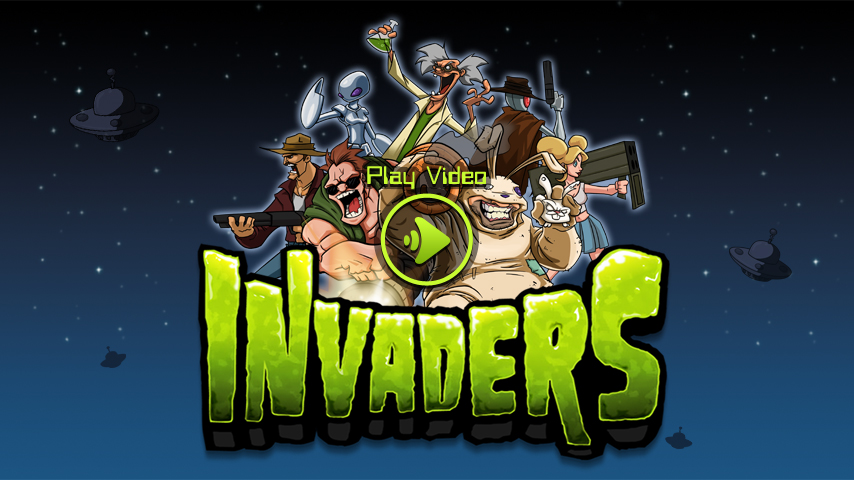 what is invaders?
Slay the Invaders and lead earth to victory! Invaders is an epic action shooter game. Battle through 14 action packed rounds of non stop action. Meet the funniest invaders ever and the most unlikely cast of heroes imaginable.
Features
•Free to play
•14 levels of non stop action
•10 unique Slayers
•Digital Comic book
•Save cities around the world!
•Awesome and powerful power ups!
•Meet the coolest invaders ever!
Coming soon!

To experience more, visit www.slaytheinvaders.com


awesome action!

Prepare to save the earth! And meet some of the most unlikely heroes imaginable. Visit and rescue some of the world's best-known cities. Battle undercover foes, Special Forces, dancing aliens, and many other fun enemies.
the funniest alien invasion ever!

Get ready for non-stop action and endless laughs.
Battle your way to slay the invaders. Only you can stop the diabolical alien plot!